Mission Statement and Background
Scierie Landrienne's mission is to be a profitable company that manufactures high-quality products, to respect its employees and the forest and to generate social and economic benefits for the Amos area and its people. The company's production capabilities allow it to fill orders in the best possible timeframes and provide products of the best possible quality.
Scierie Landrienne
Scierie Landrienne was established in 1978.
The original sawmill, owned by the Lavoie family (Lavoie et Frères, est. 1955), was built on the site in 1966. Following a fire in 1972, the mill was rebuilt, then sold to a group of shareholders in 1978.
The Lavoie et Frères sawmill in Landrienne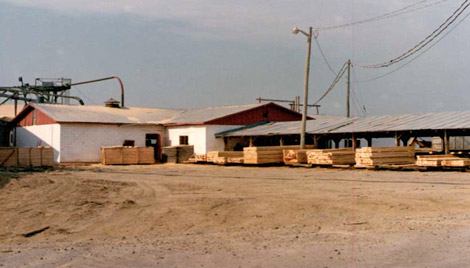 Newly rebuilt after a fire, the mill was renamed Scierie Landrienne following its sale on May 22, 1978 to a group of shareholders. At the time, it had an output of up to 65,000 ft. per shift.
'80-90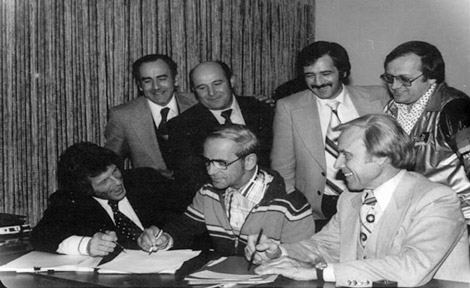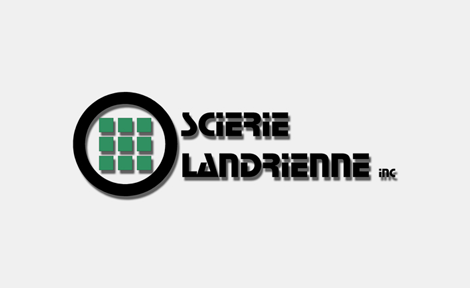 The company's shareholders finalize the acquisition. These business partners brought diverse strengths to the table and ran Scierie Landrienne like a family business, laying the groundwork for its success.
1980
Expansion of sawing area
1986
Scierie Landrienne purchases a portion of Forex and Abiex's supplies
1989
Establishment of CAAF system and environmental standards
The company becomes responsible for forest management
'90-00

Installation of the mill's first kiln
1991
Acquisition of J.E. Therrien
1993
Installation of the mill's first boiler and kiln
Digitization of forestry maps
1995
Installation of second kiln                                                                                             
1996
Installation of new twin saw
1997
New quality-based wage system introduced to better meet environmental standards
1998
Installation of third kiln; Construction of new garage
Planing facility grader upgraded
1999
Forest purchase at Chapleau, Ontario
Pumping station
'00-10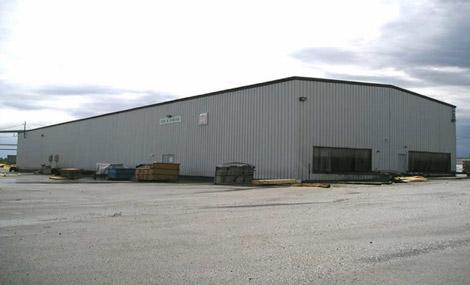 Expanded planing facility
2000
Installation of new chipper
2001
Addition of 15 bins to mill
2002
New grading station in planing facility
2003
Establishment of protected areas resulting in an 8% reduction in cutting rights
2004
New automated edger; Landrienne venture
Installation of fourth kiln
Expansion of mechanical workshop
2008
Acquisition of Scierie Gallichan (Launay, Quebec) from Kruger to strengthen its operations
2015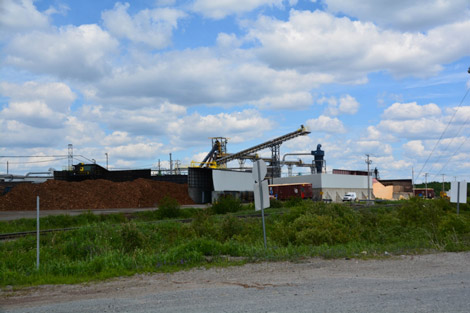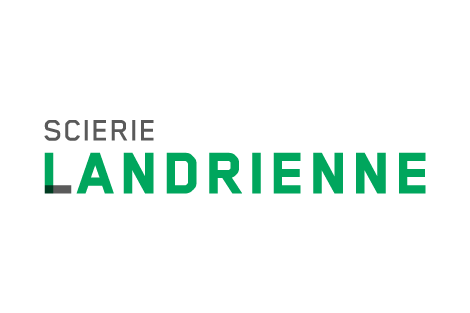 Photo credit : Pascal Perreault
Scierie Landrienne is brought into the fold of Chantiers Chibougamau and the Filion family in a transaction made public on June 23. The acquisition will ensure the longevity of the mill, whose shareholders had been looking to pass the torch for some time.
Chantiers Chibougamau
A Vital Partnership
For over 50 years, Chantiers Chibougamau has man­ufactured and marketed highly competitive forest products that are tailored to consumers' increasing concern for sustainability. Always at the forefront of wood processing technology, and with more than 600 employees in the northern Quebec region, the company values the resources of the boreal forest and offers its customers superior products accredited by leading certification agencies.